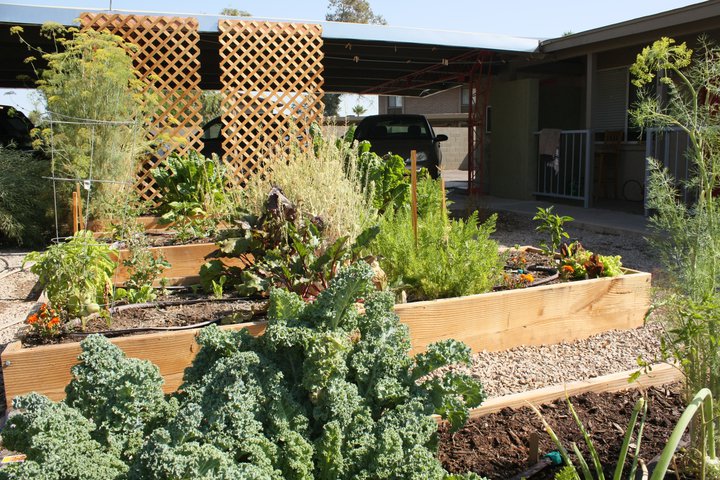 Spence Garden Community
Opened April 2010 in Tempe, Arizona
A thirteen unit, naturally affordable rental community for ASU Sustainability graduate students and their friends. Spence provides a nurturing environment for students contributing to the international dialogue of sustainability and resilience. Residents share common interests, including rock climbing and gardening.
Leases are 12-month, beginning every August 1. Applicants with sustainability-related graduate student funding and recommendations from existing tenants are given priority. Tenant selection is competitive; however, short-term summer rentals are typically available, and serve as a great opportunity to "try out" the community.
Architects: The Elemental Group, Tempe, Arizona, USA
General Contractor: RC Green Builders, Glendale, Arizona, USA
Location
Spence Garden Community is located blocks from Arizona State University and light rail. Light rail connects Spence to downtown Phoenix, Tempe and Mesa, and the Phoenix airport.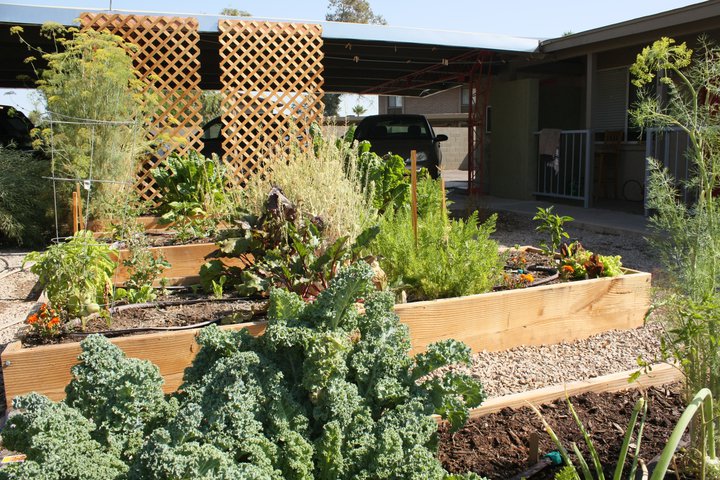 At the 2010 opening, Spence Garden Community pioneered the idea of community gardening. Tenants share gardening ideas and compost onsite.
Tenants approve landscape plans. Units come with own organic garden plots.
Patios front each two bedroom apartment, providing for private space that connects to the community garden area.
Completely refurbished In 2010, Spence was one of the first NAHB-certified Green Emerald remodeling projects in the nation.
Full kitchens retain the character of the 1950's architecture with modern amenities. Energy star refrigerators and high efficiency air conditioning insure low electricity bills.
The courtyard of Spence was entirely planned and planted by tenants, with some ongoing professional assistance. We are excited about our variety of producing fruit trees and natural shade!